Trainer & Instructor
Performance is a combination of 80 percent attitude and only 20 percent ability. Along with being the keynote speaker at major conferences around the country, Carl Van is a trainer at an international U.S.-Japanese executive training program, guest speaker at hundreds of claims association seminars, and opening presenter a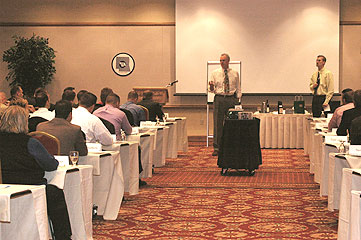 t some of the most prestigious conferences in the nation including the ACE national conference.
Carl began his business career in 1980, quickly moving up the management ranks to Vice President/General Manager of a 600-employee company. He is currently President & CEO of International Insurance Institute, a company dedicated to the enhancement of the insurance claims industry and now widely considered the single best claims training company in the U.S. and Canada.
Carl has been an instructor for numerous educational associations and is the author of over 75 technical and soft-skill workshops taught throughout the U.S., Canada, Newfoundland, and U.K. He has designed 5 in-house training programs for companies throughout the nation and written over 50 articles for numerous national magazines.